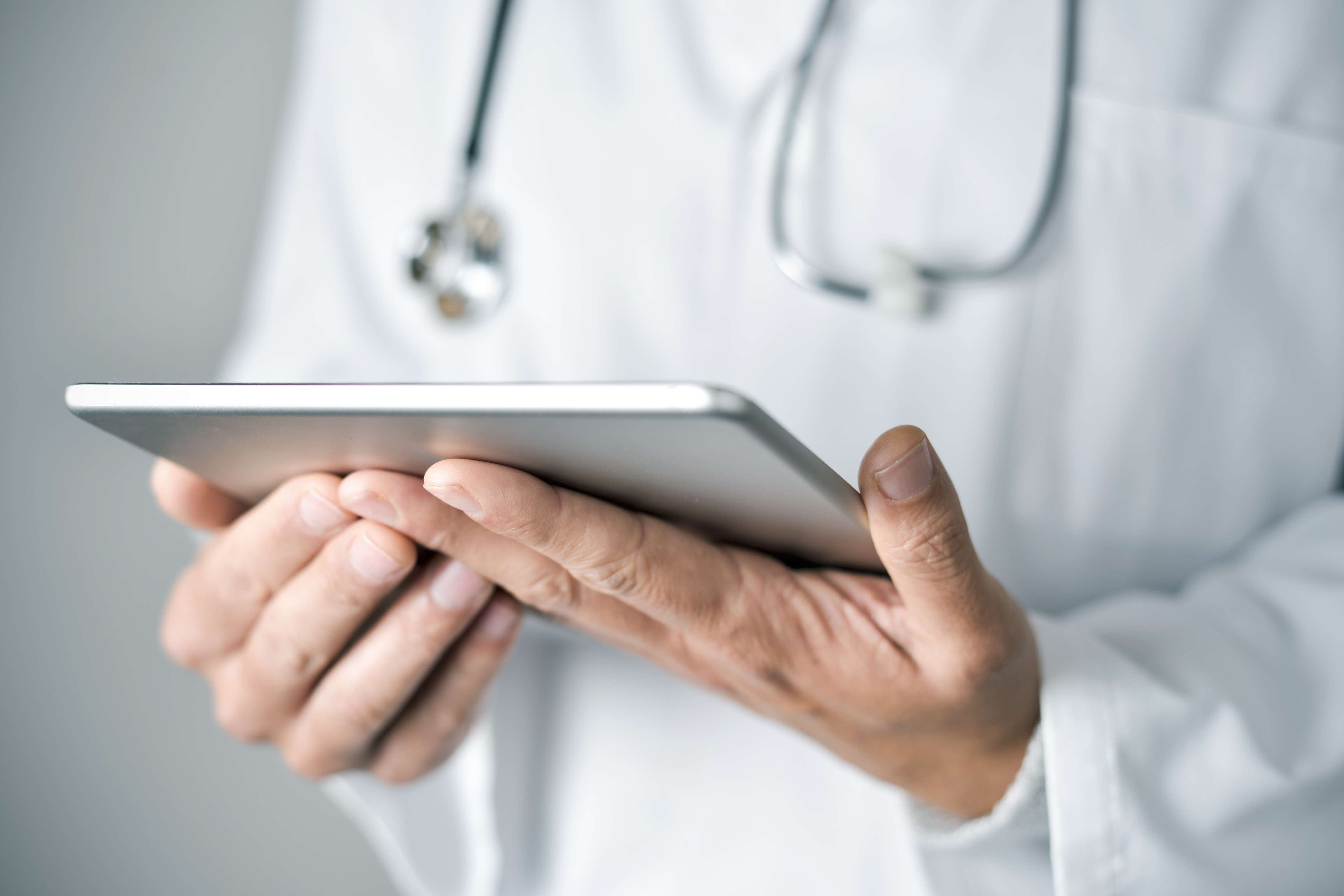 NeuroEndospine Surgeon Dr. Rappard is one of the most experienced providers of spine care telemedicine, and has been since before the national pandemic emergency.  Dr. Rappard's telemedicine program meets pre-pandemic standards for telemedicine services, including patient privacy and security standards.
Dr. Rappard's telemedicine program utilizes a highly secure and HIPAA compliant system for telemedicine services. This system allows simultaneous audio and video communications in a secure and private setting. The patient and doctor connect to each other on a cloud, through a redundant and high security server. From the patient's perspective, all that is needed is a smart phone and an internet connection.
Telemedicine allows the doctor to obtain a patient's history just as one would at the office. The doctor and patient can interact with each other in real time as the patient discusses their medical history and answers questions about their problem.
The telemedicine physical examination is unique. Dr. Rappard has developed a specific sequence of examination maneuvers that the patient can easily perform at home, under the doctor's audio and visual supervision. The doctor's telemedicine examination is proven for accuracy and has been scientifically reported.
A representative from Dr. Rappard's office will contact you prior to your telemedicine visit. You will be given instructions and a test connection will be made.
Here is some general information to prepare for your telemedicine visit:
Make sure that you provide previous MRI images or reports to Dr. Rappard's office prior to your visit.
Give yourself 30-45 minutes prior to your visit to fill out the required paperwork, answer questions and test your connection.
Make sure that you are in a private setting, preferably your home. Workplace is acceptable if you have a private office. Vehicles, restrooms and the public outdoors are not acceptable. If you are not in a private setting your appointment will be rescheduled.
Make sure that there is adequate lighting at your location.
Make sure that you can prop your phone up so that you can stand away from the phone far enough so that the doctor can see your entire body.
Allow 15-30 minutes wait time. The office strives to see patients on time. However, it is the office policy that all patients have adequate time with the doctor, no matter the complexity of their case. This may encroach on subsequent appointment times.