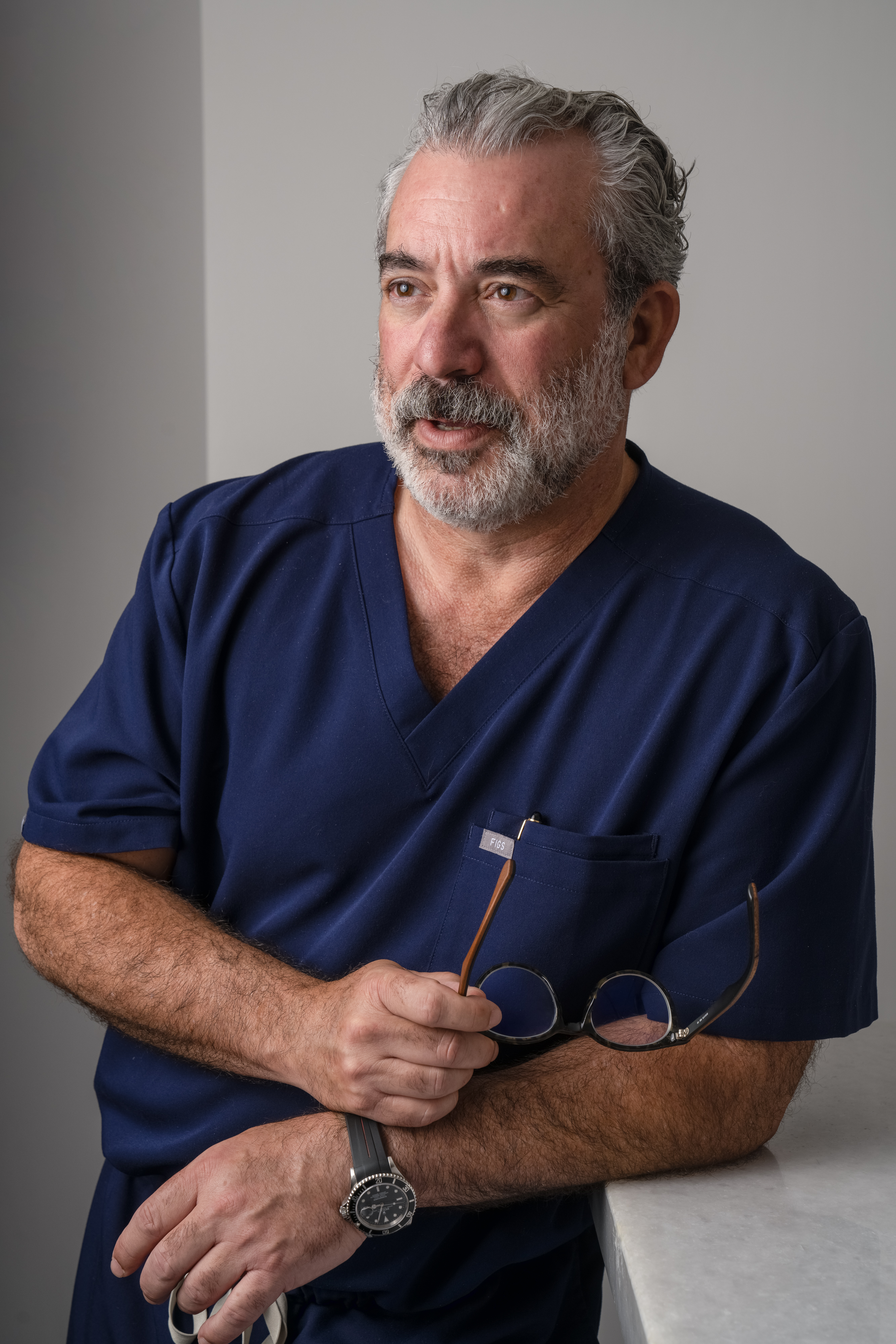 Dr. Rappard has been performing NeuroEndospine surgery since 2009.  He is regarded as one of the leading NeuroEndospine surgeons in the United States.
Dr. Rappard regularly teaches NeuroEndospine surgery to physicians both new to and experienced in NeuroEndospine surgery.   His state-of-the-art NeuroEndospine surgery facility in Beverly Hills is regarded as the best equipped and most advanced NeuroEndospine teaching and operating facility in the West Coast.
Like most masters in the field, Dr. Rappard not only teaches but regularly performs research in the area of spine surgery care. He is the author of multiple scientific publications and continuously presents original scientific research in the field.
Dr. Rappard serves internationally recognized scientific and professional medical societies by lending his expertise and experience.  The Doctor reviews scientific evidence and helps to set procedure standards for the Spine Intervention Society (SIS).  He trains doctors in NeuroEndospine surgery for the American Society of Interventional Pain Physicians (ASIPP).  Dr. Rappard serves in patient safety, patient education and scientific reviewer roles for the North American Spine Society (NASS).  He is a senior member of the Society of NeuroInterventional Surgery (SNIS) and is a scientific reviewer for the Journal of Neurointerventional Surgery, the official journal of SNIS.   Dr Rappard is also a scientific reviewer for the Pain Medicine Journal, the official journal of the American Academy of Pain Medicine.  Lastly, the Doctor has joined the editorial board of the Pain Physician Journal, the official journal of the American Society of Interventional Pain Physicians.
Dr. Rappard is a recognized medico-legal expert in NeuroEndospine surgery. He has testified in the courtroom on many occasions and remains highly regarded for his experience and his ability to educate jurors. Dr. Rappard also has a track record as an expert physician in cases leading to large settlements and judgements in patients requiring NeuroEndospine surgery for their injuries.
Dr. Rappard's multi-disciplinary background makes him a unique asset in the field of NeuroEndospine surgery. As an expert in Neuroradiology, Dr. Rappard interprets his MRI's personally. Dr. Rappard's neurological examination of the patient was honed over years in providing Neurocritical Care and Neuroendovascular surgery to the most ill neurological patients. To pinpoint the patient's source of pain, he relies on his experience in having performed thousands of diagnostic and interventional spinal injection procedures. Before taking up NeuroEndospine surgery, Dr. Rappard was already a nationally recognized expert in minimally invasive endovascular brain operations.  He brings the same level of care and precision to his performance of NeuroEndospine surgery procedures.
Dr. Rappard is confident in his results because, unlike most surgeons, he tracks his results long-term. Patients are followed for a year after their procedures. Their conditions and pain scores are reported and analyzed objectively. Consequently, Dr. Rappard's results are validated by many patients over many years.